Would you trust Fly Navarro, The Most Interesting Sportsman in the World, to recommend a charter boat? We Would!
We're giving you access to the list of top boats and captains that Fly recommends to his closest friends and family. Why? Because Fly believes in doing whatever he can to get people on the water to pursue their angling passion.
Charter boats and captains that earn the Flyzone Approved badge embody the spirit and love of fishing that Fly himself lives by. Approved operators must meet or exceed criteria that Fly looks for when heading out for a day on the water or fishing a tournament. The number of operators in each market are limited based on the size of the market as determined by Fin & Field. Operators are reviewed regularly by Fin & Field to ensure they maintain their level of customer service, condition and quality of equipment and 5 Star review rating.
Bait & Tackle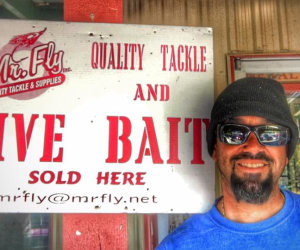 PARTNERS
OUR FEATURED PARTNERS